15 LinkedIn Marketing Tips for Financial Advisors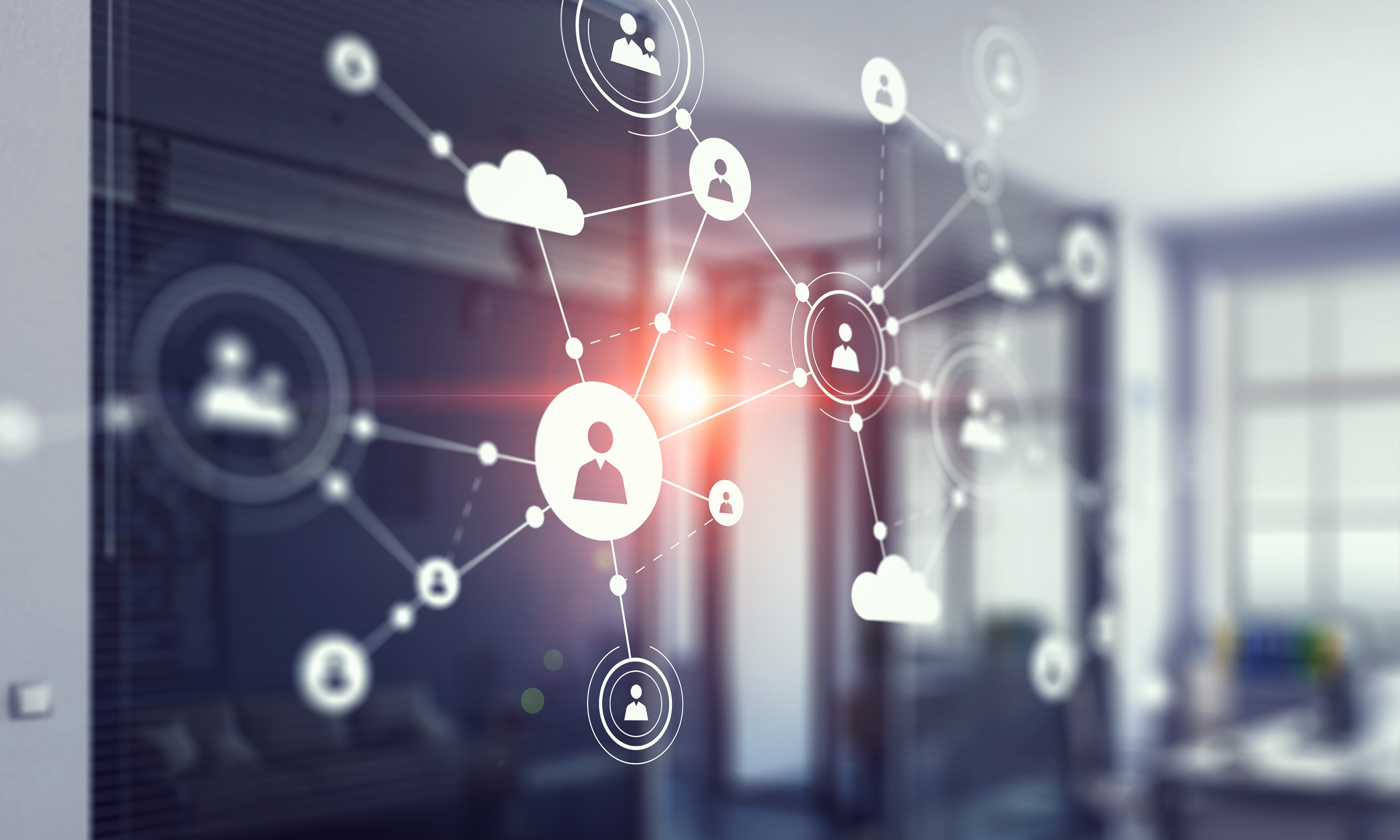 Marketing
Over 875+ million people have a profile on LinkedIn, and the social network is tailored for building your business and growing your network. In the past few years, it's grown into a space where more and more individuals are posting and sharing content about their industries and companies.


In order to reach new, qualified leads you have to expand your digital marketing efforts; otherwise you risk exhausting your existing pool. LinkedIn is the perfect tool for finding new contacts and building relationships. Especially if your practice is tailored towards a targeted clientele. Finding your niche audience is essential and connecting with them is easier than ever. All it takes is four simple steps.
STEP 1: You can build connections and grow your audience in two primary ways: organically, through referrals and engaging with their content or comments in groups or posts, and paid outreach, through features like Boosting which allow you to add paid dollars to one of your posts to reach more people.
STEP 2: Build those relationships by identifying pain points or alternatively their aspirations and sending them tailored content. Make sure it's relevant content as it will allow you to build trust with your audience.
STEP 3: Invite them to have a conversation.
STEP 4: Nurture existing relationships whether that person is a current client or still a prospect. Continued conversations are important.
Before you begin networking in LinkedIn, you need to address your virtual presence, branding, and voice. These crucial choices will inform how you approach each step as well as how you are perceived after you attempt to connect. The following are 15 ways to build a LinkedIn strategy that works.
1. Clean up your profile
The first step to building a credible presence on LinkedIn is probably the most crucial. Just having a profile isn't enough. This is where you are discovered and it needs to function like your resume. You are, after all, competing for jobs in the sense that a new client is like a new boss. Your profile should be impressive enough to establish your authority in financial planning, with details on any awards or achievements. Try to keep it clean and straightforward.
Anyone looking at your profile doesn't want to read a novel. They want to know why they should pick you. Make it easy by establishing your credibility and leaving any long form information for content marketing purposes. We'll get to that later. Your profile page serves as evidence you are who you say you are. Make sure everything is accurate while highlighting areas where you shine. It's easy to bullet point work experience, and especially important to include things like daily duties, big wins, and links to projects. Not only will detailing your profile help make you more discoverable, but is also further establishes your credibility.
Don't forget to link your profile to your website, blog, and other social channels (hint: it reinforces your credibility). You should also consider claiming your LinkedIn URL. You can change how your profile's URL reads and this helps you get discovered in places other than LinkedIn, like through search. Plus, it looks more professional.
2. Get discovered – optimize your profile for search
You'll also want to ensure that your profile is discoverable. Someone using LinkedIn to search for financial advisors in their area will use certain keywords and phrases based on their need. Think about what clients have come to you for in the past, and the vernacular they've used to describe your job. They haven't all come looking for a financial advisor specifically, but rather to address certain pain points. Keywords like 'Wealth Management', or 'Retirement Planning' should be expressed within your profile.
Keywords are an especially important feature for your profile's header. This is where you give an overview of your professional self as well as the services you provide. Use broad, general keywords, but adjust and vary those words to show areas of expertise and how you can help. Your header is one of the first places a client will look when you reach out to connect – so don't gloss over this. What you say here can not only help you with discovery, but also differentiate yourself from others. Get into the weeds in the work and experience section, where specific details can really help place you in more varied and detailed searches.
3. List your skills
Skills are an important search feature in LinkedIn, so get detailed with what you're good at and include as many as you'd like. Remember, you're positioning yourself as the expert. LinkedIn will give you recommendations for skills based on others you've supplied. If LinkedIn is providing the skill, and it's something you do, you should absolutely include it. LinkedIn isn't recommending those skills based on nothing. Those are the skills your competitors are using and what people are searching for when looking for financial advisors. Pay attention and include them on your profile, but don't lie about skills. Only include them if you do in fact have that skill.
4. Connect with other experts
This is the fun part. Start connecting! You're probably already connected to the people you know, and hopefully to your clients. LinkedIn is the perfect platform for you to connect with other advisors you've met along the way, whether at a conference or a past job. Re-establishing connections with other colleagues you respect is a great way to build your network.
You should also attempt connecting with other experts in the financial industry that you respect and admire. A great way to figure out how to brand yourself online is to research what other people are doing. What do you like? What don't you like? You'll gain a lot of insight and avoid making stupid mistakes by being a witness to what works.
5. Take 10 minutes to network every day
Once you've established your presence and have a solid network, take ten minutes each day to build upon that work. Here's an easy routine you can follow:
Share content by others. Pick 1-3 posts you find interesting, engaging, or relevant and schedule posts with your thoughts on them throughout the day. This is easy. Write a sentence or two on the piece, or source you pulled from and why you're sharing. You don't have to create original content to stay relevant and active on social. Sharing is a great way to endorse other thought leaders while keeping yourself in the feed.
Follow 1 new "influencer". When we say LinkedIn influencer, think Richard Branson or Bill Gates, not what's popular on Instagram. LinkedIn will often recommend followers based on who you already follow. You can take cues from other thought leaders by simply following them and seeing what they're up to. They often share content that you can send down your funnel later.
Check your feed. See what your connections are up to and posting. This is a good way to scout what's currently trending, but also to see what your competitors are up to. Get new ideas for content this way. You may have a unique perspective on a topical, or popular issue.
Like and comment. While checking your feed, provide a few comments and like a few posts. Engaging with others makes them more likely to engage with you. Choose new people to engage with each day and avoid liking and interacting with the same few people every day.
6. Keep up with Profile Analytics
LinkedIn sends notifications alerting you to what searches you've appeared in and, more importantly, who's viewed your profile. Make sure your profile is set to public for this feature to be available to you.
As you're building relationship online, anyone may take a moment to view your profile, and if they've spent time reviewing who you are it may be someone you'd like to connect with, or even someone you've been hoping to connect with. These contacts are close to being Hand-Raisers – people contacting you for an appointment – and you can help guide them towards your practice by reaching out first. All you have to do to check this feature is click on "Me" at the top of your LinkedIn Homepage, view your profile, and then scroll down to see "Analytics" where you'll see the two sections that show how many profile views and how many search appearances you've had.
7. Seek engagement - include questions and CTAs in posts
Encourage others to interact with you by asking questions in the content you post, or by ending posts with a strong call to action (CTA). Before you post, ask yourself "Does this content relate to my current and prospective clients?" If it doesn't focus on a topic or area that relates to them, then you won't see the results or engagement you're looking for. When building relationships online, showing people you care about what they say or asking them to join you in a mission is a great way to encourage discussion.
Participation on LinkedIn is necessary, and even if only one person engages with your content, you've just inspired one person. Take the time to nurture that single lead, and before you know it others will join in.
8. Share timely insights
When topics are trending, you need to share your insights. Creating a presence by liking, commenting, and sharing is important and shows you're actively engaged in conversations, but it doesn't say anything about you personally, and it doesn't earn you any credibility points. To establish thought leadership, you must stay relevant on topics in the financial industry and share your insights. In other words, to be a thought leader, you must have a unique perspective to share. Without it, conversations never start.
You can share insights on posts, or you can write long-form content on an issue – especially if you're an expert in the topic. If you have an active blog, write a teaser for the content (one to two sentences at max) and simply share the blog posts you create. If you don't have a blog, use LinkedIn's Publish feature and create content directly on the platform.
If you want to drive traffic from LinkedIn to your site, having a blog is a great way to achieve this goal. You can also publish parts of your piece to LinkedIn's publishing feature, with a CTA to "read more" that clicks out to your blog. If you've ever gotten lost clicking new topics on a blog when you only intended to read a single post, it's because you found insight that you connect with. People are more likely to connect with you if they like the insights you share.
9. Visual interaction is key - use live video
After you've established a credible presence, a great way to engage your audience is by doing a live question and answer session with your followers. Don't be afraid of giving away free advice. People are more likely to want to work with you if you're transparent and honest rather than holding insights behind a paywall.
Engaging a professional is way easier than doing the work yourself, and the clients you want value their time as much as their money. They'll pursue you if they like what you're saying, especially if you've offered a fresh perspective.
10. Cross-promote with other thought leaders
Networking has its obvious benefits. Building relationships with other leaders or influencers in your industry not only helps you improve your own skills but can help build your audience. If there's someone you respect and interact with regularly, try creating content together. An easy way to do this is by simply interviewing each other. After the content is created, you both share with your respective audiences. Promoting content this way helps deliver potential leads and builds your network by connecting with someone else's audience.
11. Find and connect with qualified leads using Sales Navigator
If you're in the acquisition stage of your practice, where finding and acquiring new clients is essential to grow and scale your business, Sales Navigator offers you the opportunity to scout and connect with people you may not be able to reach otherwise. You can use this paid tool to segment LinkedIn users based on demographics like location, age, and most importantly, profession. For instance, if you're an advisor who primarily works with medical professionals, then you can look for doctors in your area that aren't yet your clients. You can even get more specific than industry and set your search for seniority, or even just search for leads that match your current best clients.
This can take a moment to set up initially. But once you do, you can set job and connection alerts so you can plan your outreach wisely. Take for example, if a lead has a job change - this could indicate a promotion, or if a potential client connects with someone you know, then you can ask for an introduction. When contacting leads cold, you'll want to have a specific strategy in place. Lead with engagement. Either send them a connection request or try commenting on or liking anything they've shared. If they respond, you can follow up with relevant content they may be searching for. It can take time to nurture cold leads. But if you follow the sales funnel listed above, you'll start booking appointments.
12. Personalize your outreach
Making connections is only the first hurdle. As you nurture cold leads, what you're really doing is building a relationship. Building relationships virtually can seem disingenuous at times especially if what you're sending seems automated. There are plenty of services that can automate outreach for you, so you can focus on building relationships. LinkedIn is not the place for automation.
This platform gives you a unique opportunity to really provide individualized attention, which can transform into a strong connection or lead. Take time to see what your lead is doing on LinkedIn. What kind of posts do they share, and where are they spending time? Take interest in their interests and use that to personalize your efforts. By showing you understand them and their goals, they're more likely to accept an invitation to meet in person.
13. Showcase yourself as the expert
As you develop the insights and other content, something we touched on above, position yourself as the expert. You use your profile to define who you are, and your actions and outreach help to build your online persona or brand. Make sure what you've placed in your profile matches the messages you send when you engage with the LinkedIn community.
You need to stay consistent in your approach. If, for example, you've created a niche audience of finance for business owners and all the sudden you start posting content relevant to software engineers, your core audience may get confused.
There's a tremendous amount of value in building a brand with a homogenous voice. This doesn't mean recycling material or harping on the same points. But if you provide one type of advice and then contradict yourself elsewhere, you run the risk of tarnishing any credibility you may have built.
This is where the first touchpoints of this piece really come into play. When someone makes an appointment to meet you in person, the person they meet better be consistent with the one you've put out there on LinkedIn. There's a lot of value in being yourself. So, if that sounds weird, try to think of ways to amplify the person you already are as a financial planning expert. People can tell when you're being genuine, and that may be all you need to build your brand.
14. Create a company page
Say you've built a consistent image on LinkedIn, you've promoted insightful, original content that's attracted cold leads into your circle, and you've converted some of those leads into clients. A great way to scale your efforts include creating a company page. Following suit with how you set up your personal profile, you can use this page to connect with your employee's connections or simply to lend yourself a little extra credibility.
A company page gives you further agency over how you present your brand to the internet, and you can optimize this page just like you did with your profile to become more discoverable. When it comes to brand awareness and thought leadership, there's a lot of value in connecting your personal profile to your business profile. There are two ways to be discovered, and two places to demonstrate your value in the financial industry
15. Extend your reach with sponsored content
If you've gone ahead and created a company page, it's worth your time, and a little bit of money, to boost your content. To be clear, you need a company page to run ads on LinkedIn. Individuals can't promote sponsored content.
You'll start with defining a goal like whether you're running a campaign for brand awareness, lead generation, or promoting a service or event. Use that goal to form a strategy for your campaign. For instance, if you're running a campaign for brand awareness, try promoting high value content that's gotten a bit of attention from your current connections. Invite engagement by asking questions or having a strong call to action.
There's a lot that goes into LinkedIn sponsored content, but to keep it top level make sure you use clear, high-quality images or videos, keep your headlines and descriptions at 150 characters or less, and keep it consistent with your brand. Imagery performs better than text-only, so keep that in mind when selecting content.
Identify the audience you want to target, either by location, vocation, pain points, or even just content they might like. Narrowing down who you target in a campaign can really help your campaign perform to the best of its abilities. It also allows for A/B testing creative, or testing creative against different audiences to see what performs best with whom.
To make the most of sponsored content, it needs to be a supplement to the organic content you're already producing. Again, consistency is key. If you're offering something more in-depth than a regular post, or more high value than some free advice, you're already on the right path for success.
Author Info