USA Financial Formulas is an investment management solution that seeks to reduce the negative impact that emotions can have on the investment portfolio. Each portfolio will receive the same promise and commitment, regardless of size.
The biggest risk to any portfolio is human emotion.

Mike Walters, USA Financial, CEO
Advisors

working with USA Financial Formulas are looking for:
An exit strategy to potentially reduce risk.
Greater confidence in what they offer their clients.
Transparency about the decision to buy or sell.
Investors

in USA Financial Formulas are seeking:
An investment strategy that has the potential to reduce risk without forfeiting growth.
A process they can understand.
A manager who regularly and unemotionally reviews their portfolio.
USA Financial Formulas investors will always know the answers to these three questions:
What do I own? Your holdings are never a mystery.
Why do I own this? The formula drives 100% of the investment decision.
What will trigger a change? You can feel confident that your portfolio is being reviewed on a predetermined schedule.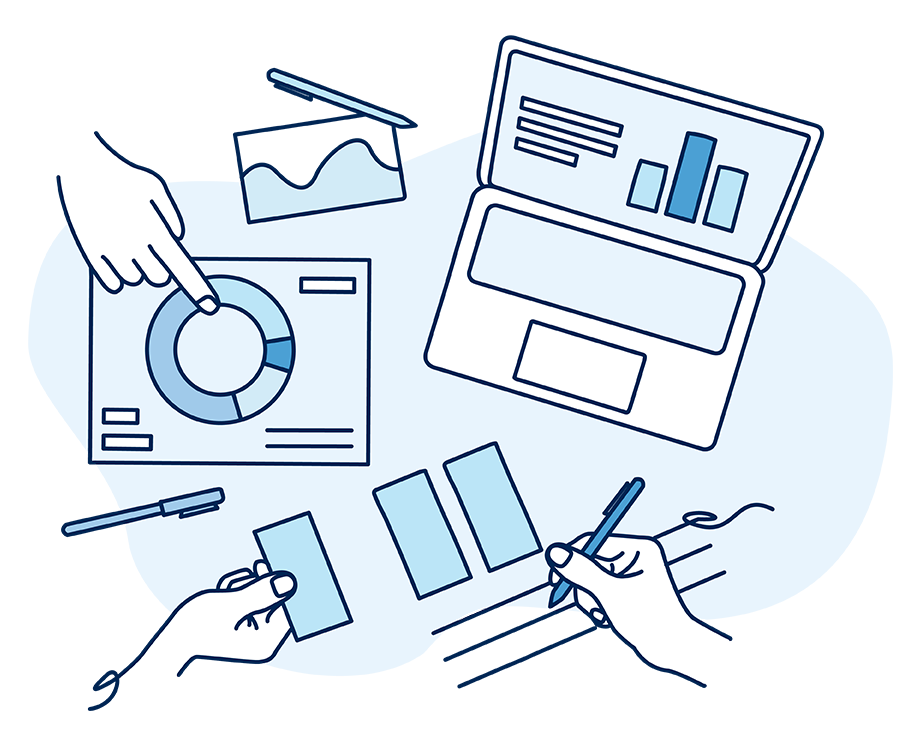 As data geeks, we have seen firsthand how advisors and their clients' emotions have negatively impacted their long-term portfolios.
Manage risk with formulaic investments.
We have a range of portfolio options—each designed to manage risk and achieve a specific investment goal. Founded on the belief that the stock market has trends, our formulaic strategies seek to help investors find the right balance between taking investment risk and managing investment risk. This approach eliminates as much of the emotion from the investing equation as possible and aims to reduce volatility inside your portfolio.
Make management easier.
Our platform streamlines the portfolio management process so you can be sure you're making the most of your clients' time—and yours—while providing active risk management and better outcomes for your clients.
Gain confidence and remember the big picture.
As human beings, emotions can impact our decision making, but we strategically reduce that impact through formulaic investment, and we never buy or sell on a hunch. That goes for exit strategies too. You can count on us for strategic guidance to ensure optimal portfolio choices for your clients.
Our formulaic philosophy.
The goal of formulaic trending is to verify trends and act upon them. However, unlike market timing, formulaic trending is not a reaction to the market, nor is it a daily buy/sell routine to predict whether the market will go up or down in the future. Instead, formulaic trending seeks to identify long-term trends to help provide a more stable investing experience.
This is what we do at USA Financial Formulas.
This is formulaic trending.
We make the investment selection criteria and process available to you and your clients. Transparency lets everyone involved understand the strategy and see how rebalancing, reallocation, and portfolio reviews are handled. All of this is formulaic and occurs without human intervention.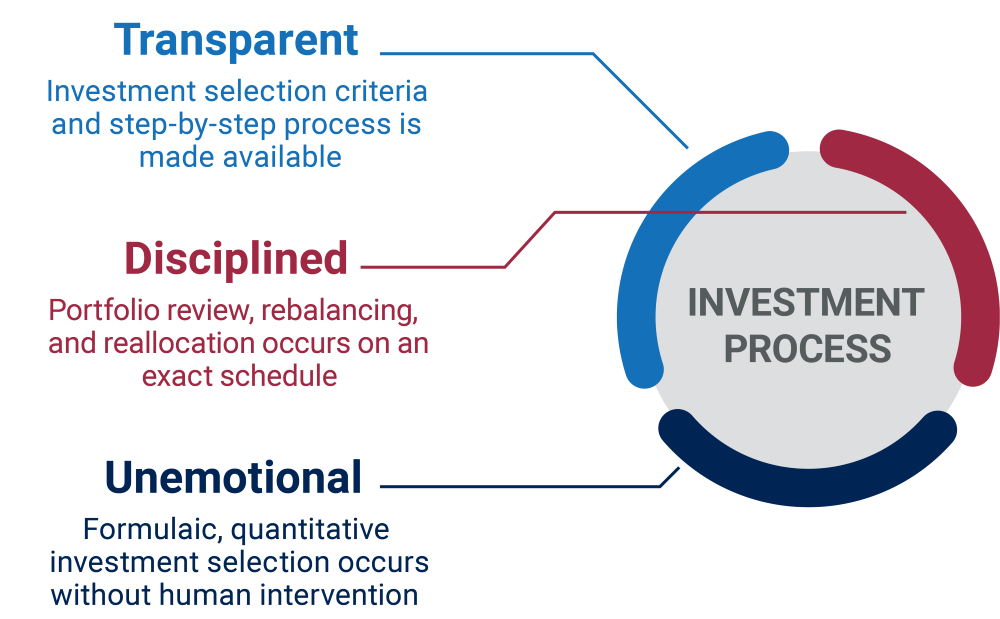 Custodial partners.
We have relationships with several of the largest third-party custodians in the financial services industry and we continue to evaluate new opportunities to expand our offerings. A custodian is a financial institution that holds customers' securities for safekeeping, as well as a variety of other services including account administration, transaction settlements, and tax support. If you're curious if we use any the custodians you're currently leveraging, reach out to us.