Doing business just got easier.
Your ability to provide a top-notch experience to the clients you serve relies upon a back office that understands your practice and values the importance of relationships. Unlike other firms that may be overly focused on growth, our philosophy is not centered around "how big can we get?" Instead, we seek to find the answer to "how small can we stay" in order to maintain deeply meaningful relationships.
It starts with our people.
When you reach out to USA Financial, you can expect to hear a familiar voice on the other line. You'll never be shoe-horned into a giant call center where you don't know how long you'll wait, or if the person on the other line will know how to help. Our team is experienced and cross-trained across our subsidiaries so they can help with any back-office needs that arise from annuities to mutual funds to ETFs and more.
We follow three simple guidelines: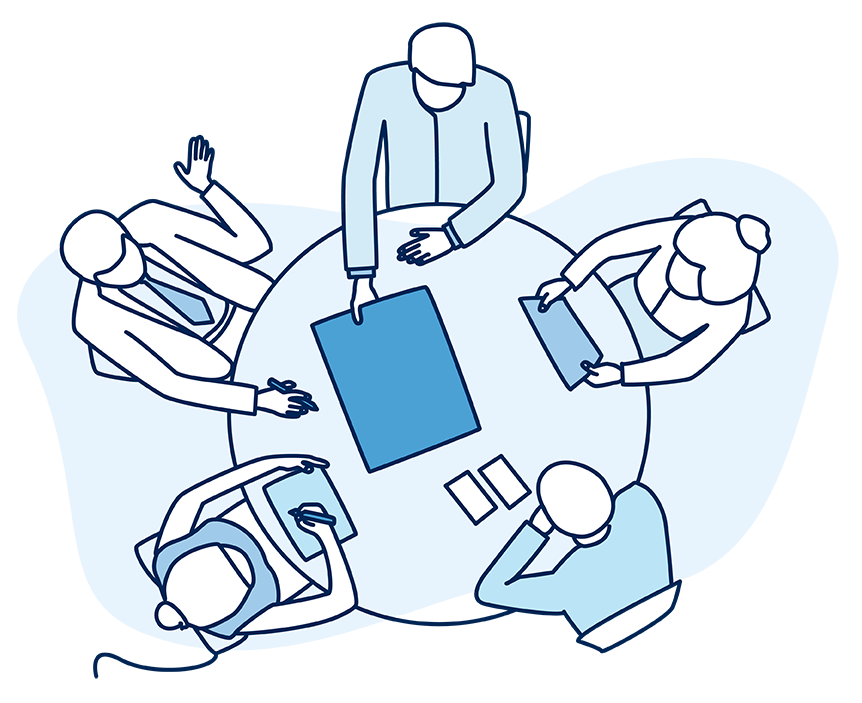 Empathetic, never apathetic – Your business is important to you and your clients, and we will always be sensitive to that.
Collaborative, not combative – Our team seeks input from you to solve problems that may arise.
Passionate, never indifferent – We want people who love to help others. Period.
Specialized service teams.
Every member of the USA Financial Operations team has a specialty. This could be brokerage business, trading, advisor transitions, or investment advisory business. This allows them to become subject-matter experts in their specific niche.
Cross-Trained Individuals
While each team member has their specific role, they are all cross-trained in order to jump in and help should other departments need it. This versatility provides you with the comfort of knowing that there's more than just one person to help you; our corporate structure works as a benefit to advisors as they incorporate different account types into their planning services.
What matters most.
Our Operations team serves as an extension of your office. We're on your team and truly want to make your life easier.
Communication
At the core of any successful relationship is communication. The importance of timely and transparent communication cannot be overstated.
Our team counts on you to share feedback with us so that we can respond in a timely manner. Good communication between you and your home office is key to smooth operations.
Ethics
When presented with a challenge, it's always better to take the high road. This is foundational to our relationship with you and your clients.
While Reg-BI is a newer development, we've never wavered on the importance of putting the clients' needs and priorities first. It's one of the reasons why we developed the slogan "Plan First. Invest Second." The plan determines the type of account that should be used with your clients.
Scalable technology.
When the computer was first invented, people speculated that it would replace the role of the Financial Advisor. That couldn't be further from the truth. Technology has allowed you to enhance your service offering while making business easier to conduct.
At USA Financial, we're committed to developing and utilizing technology to help you scale your business, deliver a better client experience, and create operational efficiencies.