Personalized training and coaching where you need it.
Group coaching, training, and mastermind sessions are great, but the generalized nature of them can occasionally leave specific questions unanswered and individual action items unfulfilled. As a financial advisor, you wear multiple hats - from business owner to marketer, salesperson to financial planner, and so much more. That's where Advisor Launch comes in. Your personalized Advisor Launch session ensures you're ready to maximize all the horsepower that USA Financial provides to help you and your practice succeed.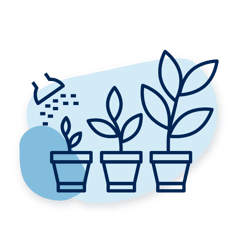 This day and half long session is 100% tailored to your practice -- addressing the areas of your business that are most pressing to you and the future growth of your practice with USA Financial.
Your USA Financial team will facilitate a meeting unlike any other as we roll up our sleeves together and dive into your practice. Every advisor's launch session will look slightly different, but the outcome will be the same. You and your team will leave feeling empowered and confident in your use of the various tools available to you.
Where is the event held?
Advisor Launch sessions are held at our main corporate office, located in Ada, Michigan. This event leverages team members from multiple departments, so hosting this at our office creates opportunities for you to spend time with many of the people with whom you'll have daily interactions.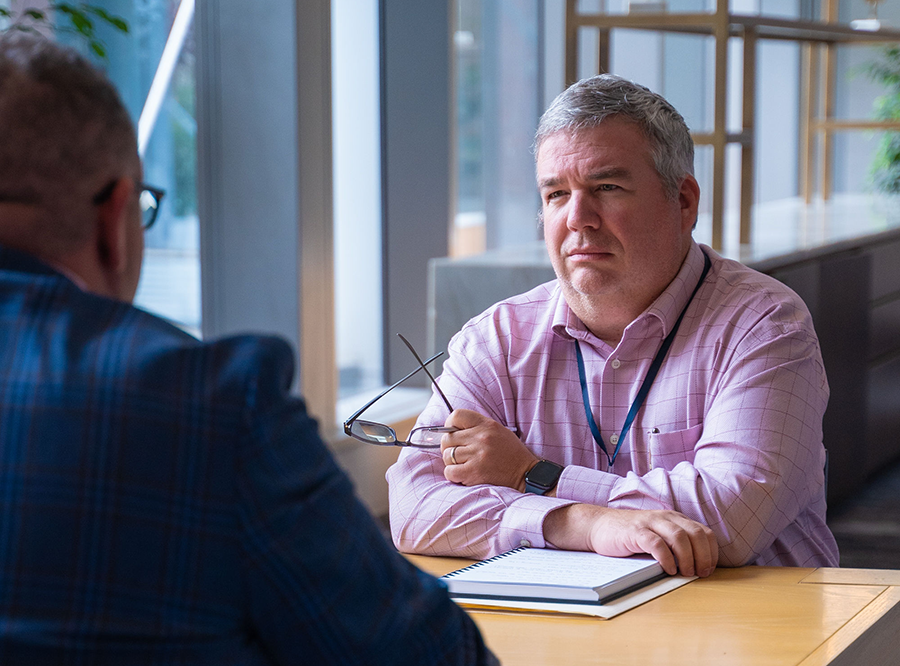 What should I expect for my session?
Each session is tailored to the individual financial practice, but your personalized session may include the following:
Marketing
Video - We'll fire up the cameras and hop into the studio to create a handful of videos to help you tell your story. Want to shoot a commercial? Videos for your website and/or social media? Let's do it. Our team will strategize with you ahead of time to create a video hitlist.

Photography - Need a new headshot for your website or social media profiles? Check. Looking for candid shots so you can rid yourself of the same stock photos that every advisory firm in the country uses? We've got you covered.

Branding/Collateral - Need a new logo? Want to revisit the marketing collateral that you're currently using or develop something new? No problem. The brand and marketing pieces you use are an outward reflection of who you are and what your firm represents. Don't take shortcuts.

Website - When it comes to your company website, you should never settle. Whether it's creating a brand new website or simply updating your current site, we'll dedicate time to ensure that it is an accurate reflection of the value you provide to your clients.

Marketing Automation - Let us work with you to develop an automated marketing plan that allows you to effortlessly communicate with clients and prospects. Our MarketingHQ program will connect your website, social media pages, and email communications so you have a consistent brand message and value proposition to those that you serve.

Social Media - Whether you're an expert or novice with social media, we'll coach you through account setup and best practices to maximize your efforts on social media, and discuss delivering highly effective content to better communicate all that you do inside of your practice.

Seminar/Event Marketing - If event marketing is a part of your marketing plan, we'll have a strategy session on topics, territory, and best practices. You'll learn about our data-driven Fill-the-Room system and how it can help your events become turn-key.
Transition/Operations
Staging for a Transition - If you're joining us for an Advisor Launch session prior to making your transition to USA Financial, we'll roll up our sleeves to map out a plan for success.

Dashboard Training - Your choice to join USA Financial was likely made because of the wide array of practice building and management tools that we have available for you to leverage. The FinancialHQ dashboard will be your portal to access many of the tools available to you.

New Business - When it's time to conduct business with your clients, you'll need to know the exact process for each of the various business lines. You'll spend time with members of our Operations team so you feel empowered to do business confidently.
Information Technology (IT)
Technology Stack - From home-grown technology tools to the various technology partners we integrate with at USA Financial, you'll be introduced to each software so you can evaluate how to maximize technology and improve efficiencies in your practice.

The Role of Our IT Team - It's important to us that you feel confident with the technology you utilize. We strive to support as much of that technology as possible right from our home office, so you can lean on us for issues rather than sitting on hold with an external partner.
Business Development & Coaching/Consulting
Introduction to Case Design - Our Case Design team is an extension of your office. From forms and illustrations to product review and financial plan building, you'll be introduced to all of the wonderful benefits to create efficiency within your practice.

Asset-Cycle Portfolio System - For your clients in or near retirement, developing a comprehensive income plan is essential. You'll be introduced to the philosophy behind our planning approach and how to use our state-of-the-art income planning software to maximize each client opportunity.

Fixed/Indexed Product Review - As we learn more about your practice and the type of planning work you do with clients, we'll marry that knowledge to our wide array of product offerings so you can feel empowered when meeting with new and existing clients.

USAF Exchange & PortfolioHQ - If fee-based advisory business is a part of your practice, you'll love the flexibility of the USA Financial Exchange platform, as well as all of the bells and whistles associated with our PortfolioHQ technology. From investment research and proposal building to effortlessly onboarding new client households, this software will revolutionize your practice.

Coaching/Consulting - Even the best athletes have coaches, which is why we feel so strongly about the coaching and consulting work that we do. Your individual time with our coaches will begin to identify opportunity gaps so we can develop a coaching plan that is tailored to your unique needs. Our coaching process is named Advisor Protocol and it consists of more than 8 unique coaching programs to guide you regardless of firm size or objectives.
Compliance
Compliance Culture - Many advisory firms view their relationship with compliance as an adversarial one, but our team's motto is "how can we say yes?" We make every effort to develop meaningful relationships with our advisors so we can be a true business partner for your practice.

Understanding Requirements - We'll spend time with you reviewing and discussing the various compliance requirements based upon your affiliation with us. While this may seem trivial, it's essential for you to know ahead of time to eliminate any potential surprises.

Advertising Submission - We make advertising review a breeze using a web-based submission tool and our painless process results in feedback and approvals within a reasonably fast turnaround time.

Selling/Solicitor Agreements - While our firm strives to have a wide array of investment and insurance agreements in place, we recognize that there may be a need for us to review new agreements. If this is pertinent to you, we'll share our process so that you can feel confident that our team is working hard for you - reviewing any agreements that may be important to the planning work that you do.

Interested in getting your Advisor Launch session date on the books?
Connect with your Business Development Consultant to start the conversation.
This invite-only event is for advisors affiliated with USA Financial. Form submission does NOT register you for the event. You will be contacted shortly after submission to discuss the event, answer questions, and discuss next steps.