Keep online marketing managed in one place.
No matter the size of your financial practice, people are going to expect to find you online. Your online presence is often the first impression people have of your business: That's why it's vital to present your business in a cohesive and professional manner.
Knowing that, and as we continually offer marketing support for our advisors, we partnered with FMG to help you share quality content and market more efficiently online. Our MarketingHQ program helps you optimize your website, email clients, and prospects automatically, manage your social media, and foster relationships with everyone in your database – from cold prospects to lifelong clients.
320%
revenue boost possible by using automated emails.


(WP Forms)
97%
of consumers scope out a company's online before visiting.


(WebFX)
88%
of searches for local businesses from mobile result in a call or visit within 24 hours.
(Nectafy)
Content you can count on.
Content written by FMG copywriters or created in-house at USA Financial is available in multiple forms: blogs, emails, email sequences, web pages, and downloadable presentations & letters give you options for how you choose to share content. If you want to add your own twist, the content available is 100% customizable to you. Take our ideas and add your own thoughts to create high-quality, unique content to catch the eye of your clients and prospects (as well as the search algorithms).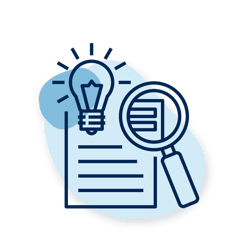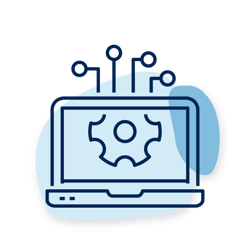 Take it off your mind through automation.
No time to follow up with prospects? Wanting to touch base with clients more often? FMG & USA Financial offer timely automations you can opt your contacts in to receiving. Whether it's social media posts or email newsletters, you can set it up one time and take it off your mind. You can customize frequency and recipients any time with just a few clicks. Automation availability depends on your MarketingHQ package. Refer to our package comparison or reach out to us today for more information!
Website woes gone to rest.
Whether you have an existing website or want to create one, MarketingHQ has you covered. Choose from a library of web templates and work with web designers to customize to your brand and preferences. Once your website is established on MarketingHQ, you'll have access to make your own additions and edits or request help from professionals at either FMG or USA Financial. When you share articles, blogs, or videos from any part of the marketing suite, clicks will send recipients to your site automatically, helping bring a unilateral feel to your brand and ultimately drive traffic to your office. One-time set up fee & monthly subscription cost information available upon request.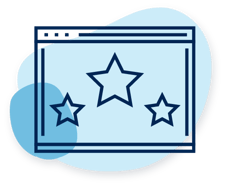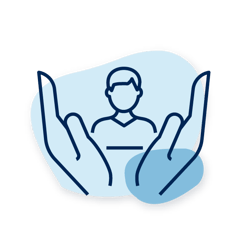 Packages to meet your needs - no matter where you're at.
Our MarketingHQ packages are designed to meet your needs no matter how simple or complex your business or website. Each selection comes with support from our internal marketing team and the team at FMG – we are ready to help you improve your online image, bolster your communications, support your sales funnel, and bring consistency to your online presence.
This tool is ideal for USA Financial advisors looking to take their marketing efforts to the next level and push traffic to their website.
Not affiliated with USA Financial? Reach out to us today for more information.
Ready to get started? Reach out to the USA Financial Marketing team.
Frequently Asked Questions
If you have a website set up through MarketingHQ, you'll need to have one primary account. This can be a generic office box or a specific advisor. Additional advisors will need to get their own marketing suite packages to support their email and social media needs.
Likely yes! FMG syncs to many CRM systems, including Redtail, which is the USA Financial recommended CRM system.
Content sent or posted through MarketingHQ (whether requested for ASAP or scheduled for the future) is automatically sent to compliance for approval. Some content is pre-approved if you don't make changes and can be posted/sent immediately. The compliance team typically has a turnaround time of 0-2 days. RIA advisors set up through MarketingHQ approve their own content.
There are two credit card authorizations due upon signing up:
A monthly subscription fee is charged for the ongoing service and software. Prices naturally vary depending on the package. Upon expressing interest, a package comparison will be sent to you.
A one-time set up fee is charged for subscriptions that include websites. Price is determined depending on your site's complexity, either Essential or Premium.