Advisor Summit
Affiliated Advisors
Turn stories into opportunities.

Advisor Summit is an invite-only event for affiliated USA Financial advisors. As an extension of our Chain-of-Secrets Masters Group, Advisor Summit events are smaller and tend to be more topic-focused.
When you think about your personal successes…
Were they discovered through trial and error?
Were they helped by suggestions from others?
Perhaps it's a combination of both?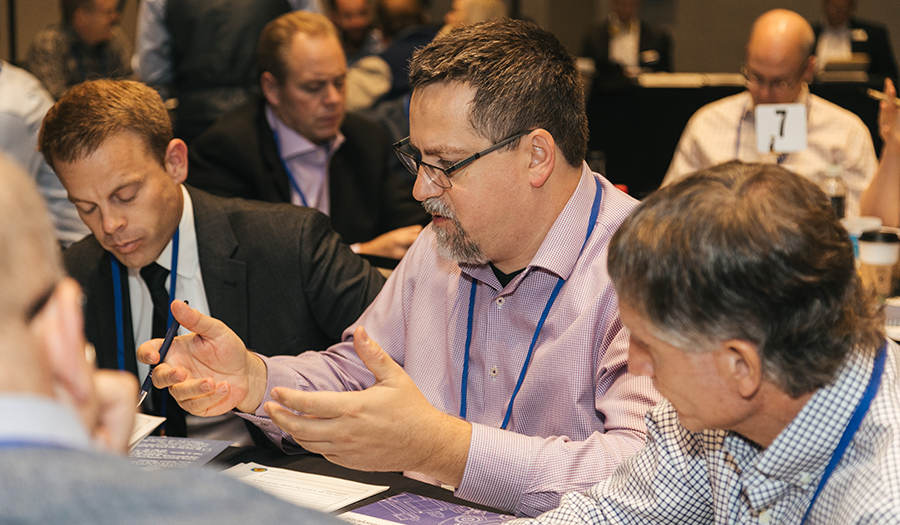 Building connections and having conversations with others on your path is beneficial. Opportunities that helped you as an advisor may also help someone else. Sharing what has worked (or not worked) inside of your practice is at the core of these sessions. Whether you share a success story or provide words of caution to your peers, we believe that hearing from others is an essential part of building your ideal practice.
Advisor Summit is all about those stories.
You'll spend a couple of days with financial advisors like yourself who value collaboration. We keep the group size small to foster conversation and provide our advisors with the opportunities to learn from each other and share best practices.
When is this event? Is there one near me?
Advisor Summit sessions may be hosted at our home office in Grand Rapids or elsewhere throughout the country. Sessions are scheduled periodically throughout the year and are invite-only. The goal of these Advisor Summit events is to provide financial advisors with the opportunity to learn from each other, share best practices, and network with their peers.
The event may feature a guest speaker, but it's more common to simply be a small group of advisors and members of the USA Financial team who are ready to roll-up-the-sleeves and get down to business. The content of these sessions may vary but they all have one goal: Make Possible Predictable.
Topics may include, but are not limited to:
Practice Management
Succession Planning
Wealth Management
Marketing Strategies for Advisors
Leveraging Technology
Growing Your Team
Financial Planning Strategies


Interested in attending?
Learn more about taking your business to the next level by submitting the interest form.
This invite-only event is for advisors affiliated with USA Financial. Submission does NOT register you for the event. You will be contacted shortly after submission to discuss the event, answer questions, and hear next steps.